♠ Close-up & Stage ♠
♥ Kids to Corporate ♥
One of the South's Premiere Prestidigitators, Dustin Adcock is a Master Entertainer, Weaving Wonders for All Ages. His Shows are a Delightful Synergy of Magic, Mystery, Comedy and Wonder!
Artfully presented Close-up Conjuring is ideal for Private Parties, Corporate Events and Receptions. Dustin's Savvy Sleight-of-Hand, Playful Presentations and Superb Stage Skills will leave you and your company Mesmerized.
The Magician is an Artist who Paints upon the Canvas of Imagination
Be Amazed, Amused & Inspired!
The Magic is Ancient. The Wonder is Timeless.
Family Friendly



A spectacular show with two main acts coming together for the very first time! Hilarious comedy and ventriloquism performed by nationally acclaimed Steve Brogan. He has appeared on Good Morning America and The Fox Network, to name a few. Dustin Adcock is a professional magician in a league of his own, He is a World class showman bringing amazing magic and side splitting comedy to his extraordinary events!
At the Stanly County Agri-Civic Center
Corporate Conjuring



Nothing compares to the Experience of Live Magic. And there's a reason why this most Ancient of Arts continues to thrive. For its the only Artform that exists solely to create Wonder. The Role of the Magician is to Amaze, Amuse and Inspire! And while the Effects may be Illusion, the Experience is Real.
Family Friendly



Whether you're planning a Child's Birthday Party, Wedding Reception, Church or Civic Event, a touch of Magic can make an ordinary event, Extraordinary! From intimate Close-up Miracles to Stage Marvels, nothing Captivates and Impresses quite like a Highly Skilled Magician with a dash of Southern Charm.
From Mild to Wild!



In a league of his own, Dustin is a World Class Showman who brings Amazing Magic and Side Splitting Comedy to any event. One moment, you'll be Dazzled by his Mind-Bending Mysteries and the next, you'll be Laughing along with his Light Hearted and Playful Antics. Each Custom Tailored Show is a Bountiful Banquet of Whimsical Wonders.
The Art of Wonder



Since he was a young child, Dustin has been fascinated by the Art of Magic. He has dedicated his life to the Study and Mastery of Sleight-of-Hand and Prestidigitation, to Stagecraft and Showmanship. His lifelong Commitment to Excellence insures that Every Show is an Unforgettable Experience, for Young and Old alike.


The Magic is Ancient
The Wonder is Timeless
The Experience is Priceless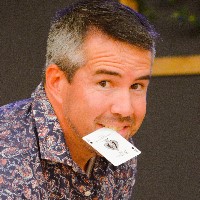 The Sleightly Southern magic show was absolutely fantastic! The audience was very involved and the show had just the right amount of comedy. Highly Recommended!
Danielle R
Dustin's unique blend of comedy and magic had me amazed and rolling with laughter.
David R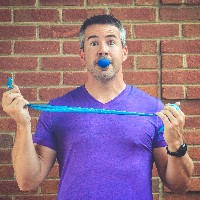 It is a perfect blend of comedy and amazement, and perfect for all ages! The interaction with the audience, the participation, the magic....it's a great time all the way around. Highly recommended!
Monica E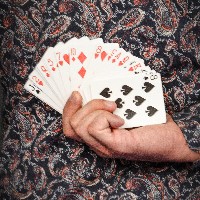 Wonderful show with clean content! Most definitely plan to attend another event to watch Dustin's magic and comedy.
Sabrina B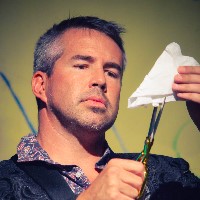 Loved it!! I went expecting magic; got the magic, paired with a side of quick witted comdey. The magic was impressive, but the way Dustin interacted with the crowd was hilariously funny!! Good clean family fun, took my twin 14year old boys they laughed the entire show and want to see it again, so does their dad!! It is truly fun for the entire family!!
Emory A